Business
How to save time and money on home cleaning
Solutions to save time and money on home cleaning. They are an important factor when we want to save a little time and, above all, money. Saving money on cleaning is very important too. Since we know these products used for cleaning have somewhat higher costs. Same as professional cleaning services offered by cleaning companies.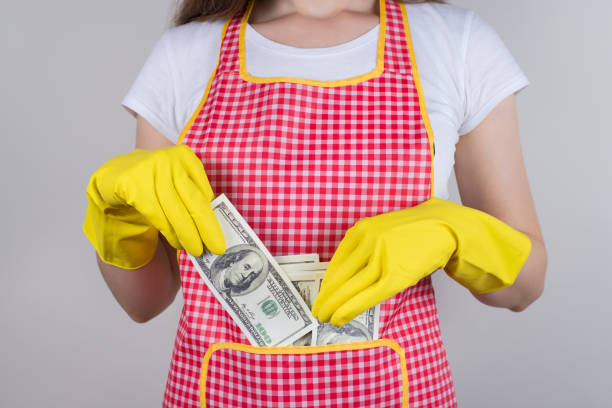 A little money can be saved if you are in favor. If you also want to save time, you can make several small changes. These will help you solve what we have previously mentioned.
Learn some very simple tricks and techniques that will help you save time and money with cleaning.
Simply by making the right decisions or proper cleaning techniques, we can save on costs and time cleaning. In the long term, this will generate greater profits for us and will make our life and business much more efficient.
In any area of ​​our lives, as consumers of products and services, the most common thing, in addition to an intelligent choice, is to always seek the well-being of our wallets. If we talk about the maintenance of our homes and offices, it will not be different, and we will always try to maximize savings in both time and money. 
It is usually a very common mistake to have the idea that going for the cheapest cleaning services and products on the market is the safest and easiest method to save in your company or in your day-to-day life, but, dear readers, the reality is other.
We must change our way of thinking and have a broader vision. We have to think deeply about each variable and start hiring or using our cleaning services and products more efficiently.
Changes to have little savings in cleaning
Keep everything in order

. By keeping the place in order, you will keep everything cleaner and keep dust and dirt from collecting where the clutter is.

Do not have unnecessary objects

. Unnecessary objects are just a place for dust to settle. The fewer objects you have, the less dust and dirt will accumulate. This means you have to clean less. Try to have the decorations and objects that are totally necessary.

When you clean, try to do it deep

. If you clean in a bad way, it is more likely that you do not clean well. If you do not achieve a good cleaning, carry out the process again sooner than expected. By cleaning deeply, you avoid having to be cleaning every moment. 
But what really is cleaning?
Professional cleaning is an activity that has been carried out since time immemorial in order to remove dirt. It is one of the most important factors to keep in a hygienic way, be it objects and surfaces, or even ourselves.
Cleaning over the years became a necessity. This is because performing it on a recurring basis shows that because of the elimination of dirt, the chances of suffering some type of health condition are reduced.
Carrying out professional cleaning activities is of the utmost importance in life. Especially so that our health remains in good condition. If we live in poor hygiene conditions, it is most likely that we are constantly getting sick. Dirt and bacteria build-up are the biggest risk factors for health damage. 
Tips to save money on home cleaning
Use multi-purpose cleaners. If you use specific products for each area you are going to clean, the only thing you will do is create an unnecessary waste of money and also storage space. By buying products that are multipurpose, you can save a lot of money, so you know, try to find multipurpose alternatives.
Use homemade products. In most places, we can find homemade products which can serve as home cleaning products. It is unnecessary to spend an exaggerated amount on brand products since homemade ones can serve us well and we can use them for the same purpose. Lowering costs impressively.
Odor eliminators are an unnecessary expense. Among the products that we gain and that have a higher economic value are air fresheners. These odor eliminators basically have the function of making unpleasant odors disappear from specific places. To achieve the replacement of these, the best alternative is a lemon with a little salt, for example. If your microwave has a bad smell, what you can do is take a plate, cut a slice of lemon, and sprinkle it with a little salt. Leave this inside the microwave and the smell will disappear.
For removing food residue from pots and pans. Take a glass of water and add about 5 tablespoons of vinegar (white vinegar) to it, then add this into the pot or pan you want to remove dirt from. Turn on the stove and put the pot or pan with the preparation on low heat. When the preparation has boiled, let it rest. There you will notice how easily you can remove the dirt that was in your container.
Importance of saving money on cleaning
For some people, saving money on cleaning is not something that is worrying, since we constantly included this in the expenses that are made on a monthly basis. But we assure you that if you put some professional cleaning tips into practice, to save a little money on the home cleaning practices you carry out, it will surprise you how your economic life will benefit.
Expenses on home cleaning products are not something that is strictly necessary. The cleaning products we find on the market have a fairly high value. We all know that cleaning products do not have to be purchased constantly, but in the same way, it is an expense that will always remain. In order to eliminate this expense, the best thing you can do is take cheaper alternatives. Saving money on home cleaning is an important issue.
To reduce your cleaning expenses, eliminate the cleaning products you get in stores and go a little more homemade. There is a range of possibilities when using a cleaning product. One of the household cleaning products that is best known to all is vinegar.
Vinegar is the household cleaning product best known for being a bactericide and degreaser. Using a little of this, your surfaces will be clean and with no residue of dirt that you have to worry about. This is one of your greatest allies in saving money on cleaning. Another household product that is commonly used for cleaning is baking soda. This helps to remove stains on a variety of surfaces.